Wholesale Jewelry Prices - Open to the Public!
Hop into Garner's in April for Specials!
With Spring finally here and Easter and Passover just behind us, now is the time to hop into Garner's Jewelry and Exchange for April Specials! This month, Garner's Jewelry and Exchange is featuring "Best Deal" pricing on all merchandise.
Perfect for any Religious Holiday, First Communion, Bar or Bat Mitzvah or Confirmation gift for that special child making a religious rite of passage.
Visit the Taylor, Michigan location for a vast selection of other amazing jewelry, gemstones, watches and more!
$pring Cleaning!
Garner's Jewelry and Exchange can help you unleash those unwanted and unused items that have been cluttering your closets, garage, and basement. Bring those slightly used or new tools, guns, jewelry, musical instruments, and electronics to Garner's Jewelry and Exchange and turn that trash into cash or even into just a loan. We offer short and long term loans.
If you're short on cash and finding that you may owe money on your tax return Garner's Jewelry and Exchange can help. You can sell gold, jewelry, precious stones, firearms, tools, electronics and other unwanted items of value to Garner's Jewelry and Exchange. If you don't want to sell, you can also use items as collateral to receive money—hassle-free and without a credit check.
With over 25 years in business and expert customer care, Garner's Jewelry and Exchange is not your typical pawn shop.
DID YOU KNOW??? 
Every month we send out updates & share latest information on social media too!
If you are not already on our mailing list Please take a moment to join us.
---
NO APRIL FOOLS JOKE HERE … The time to shop is NOW.

Have you received or are anticipating an excellent tax return and thinking of splurging some of it? 
We are offering "Best Deal" pricing on our inventory ALL jewelry prices are marked to 'move.'  
Jewelry at wholesale prices – open to the public!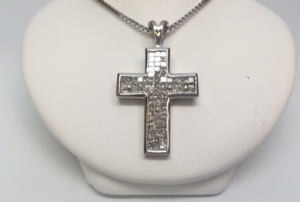 Diamond Cross Pendant Necklace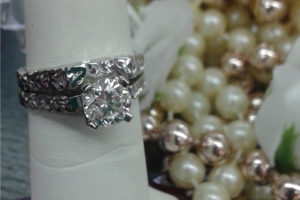 Brilliant Cut Diamond Rings